Before / After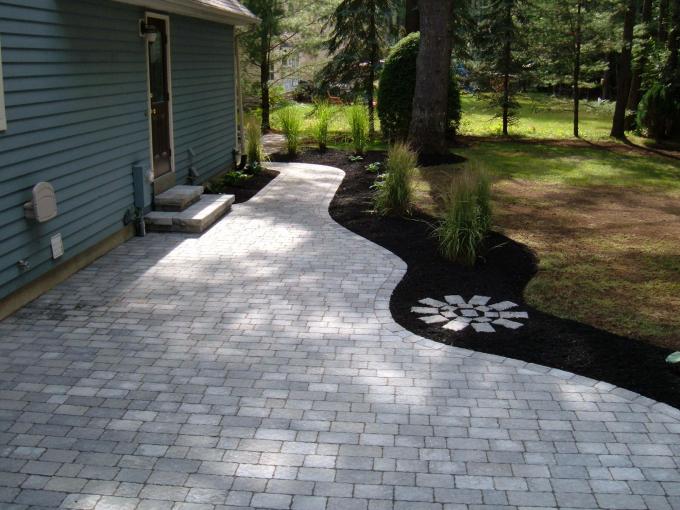 Objective:
Replace old concrete walkway and unused dark corner of back yard with new paver walkway and patio.
Compliment existing deck with a new outdoor living space for entertaining and upcoming graduation party.
Improve access to deck and home with new wallstone steps.
Add style and interest to backyard.
Obstacles:
Very small site
Many buried utilities
Different existing heights at edge of deck and mud room
Buried septic tank cover that can not be blocked by paver patio
Outcome:
Created an entryway to backyard with wider walkway. Used raised mulch bed with hosta and tall ornimental grass to add interest and to funnel guests into the outdoor living area.
The unique curve of the paver patio allowed for the septic cover and the circle step added character while allowing access to lawn through the mulch bed. The mulch and hosta helped soften the look and create and outdoor room feel.
The height differences were manipulated by using segmental retaining wallstone steps. Now the outdoor living area is easily accessed from the deck and the house.
All utilities were fed through pvc sleeves and place under the compacted stone paver base. At owners request elbows and caps were added to sleeves and flushed with top of mulch bed for easy future access.
Materials:
Techo-Bloc allegro shalegrey pavers
Techo-Bloc mini-creta plus 3" shalegrey segmental wallstone
Techo-Bloc grey polymertic sand
Variegated and blue hosta
Feather reed and maden ornimental grass
Black dyed bark mulch